Dennis considers each client's goals, needs and family dynamics and conducts an in-depth analysis to arrive at a comprehensive wealth plan designed to address their full financial situation.
He engages in a process that examines the places where money intersects with their lives to help them identify gaps and seams in the plan, then prioritize and accomplish needed planning tasks that support and enable the steadfast pursuit of their long-term financial objectives.
He is a clear communicator who makes even the most complex financial concepts and situations easily understandable, bringing clarity and simplicity to his clients' lives.
Dennis holds several key professional credentials that help him serve the specific and complex needs of his clients. In addition to being a Certified Financial Planner™ professional, he is a Certified Investment Management AnalystSM, Certified Investment Management Consultant, Certified Private Wealth Advisor® and Certified Divorce Financial Analyst®. He is also a FINRA General Securities Principal and holds Series 7, 24, 31, 51 and 63 securities licenses. Dennis was named to the 2023 edition of the Forbes list of Best in State Wealth Advisors.
As a founding partner of Chapel & Collins Personal Wealth Management, Dennis has helped cultivate a professional atmosphere that puts a focus on long-term success, while helping reduce stress and emotion related to short-term market conditions and emergent economic issues.
Over the years, he has put enormous effort into selecting, training and growing a highly effective team that can serve clients and their families in a manner designed to provide them confidence through a wide range of market cycles and life events.
He is the primary advisor leading a five-person team in delivering wealth management services to high-net-worth individuals and families. He manages premier client relationships, heads our investment committee, mentors new advisors and leads the practice's growth strategy.
Dennis has more than 25 years of financial industry experience. Before establishing Chapel & Collins in 2004, he was a principal at another Colorado-based registered investment advisory firm. He has been a financial advisor with Raymond James since 1996.
Dennis first discovered his passion for wealth management during his internship at a financial planning firm in the Chicago suburbs in his senior year of college. It resulted in foregoing law school and taking an entry-level position at a Raymond James office in Aurora, Colorado. He has been affiliated with Raymond James ever since.
Dennis has served as a reserve officer in the U.S. Navy since 1993. He holds the rank of rear admiral and is currently assigned as commander of the Navy Expeditionary Logistics Support Group. He has studied at the Naval War College, Joint Forces Staff College and National Defense University and has completed coursework with UVA Darden Executive Education. He holds a Bachelor of Science in commerce from DePaul University and an MBA from the University of Denver's Daniels College of Business.
Dennis was born in New Jersey, raised in the Midwest and Colorado, and today lives in Broomfield, Colorado, with his wife, Julie. They have two children, Courtney and Camryn. In his free time, Dennis enjoys hiking, rock climbing, sailing, and exercising on his Peloton bike and treadmill.
†The Forbes ranking of Best-In-State Wealth Advisors, developed by SHOOK Research, is based on an algorithm of qualitative criteria, mostly gained through telephone and in-person due diligence interviews, and quantitative data. Those advisors that are considered have a minimum of seven years of experience, and the algorithm weights factors like revenue trends, assets under management, compliance records, industry experience and those that encompass best practices in their practices and approach to working with clients. Portfolio performance is not a criteria due to varying client objectives and lack of audited data. Out of approximately 35,000 for year 2022 nominations, more than 6,500 for year 2022 advisors received the award. This ranking is not indicative of advisor's future performance, is not an endorsement, and may not be representative of individual clients' experience. Neither Raymond James nor any of its Financial Advisors or RIA firms pay a fee in exchange for this award/rating. Raymond James is not affiliated with Forbes or Shook Research, LLC.
Certified Financial Planner Board of Standards Inc. owns the certification marks CFP®, Certified Financial Planner™,

and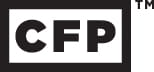 in the U.S., which it awards to individuals who successfully complete CFP Board's initial and ongoing certification requirements.
Investment Management Consultants Association (IMCA®) is the owner of the certification marks "CIMA®" and "Certified Investment Management AnalystSM." Use of CIMA® or Certified Investment Management AnalystSM signifies that the user has successfully completed IMCA's initial and ongoing credentialing requirements for investment management consultants.
Investments & Wealth Institute™ (The Institute) is the owner of the certification marks "CPWA" and "Certified Private Wealth Advisor." Use of CPWA and/or Certified Private Wealth Advisor signifies that the user has successfully completed The Institute's initial and ongoing credentialing requirements for investment management professionals.
Certified Divorce Financial Analyst® and CDFA® are trademarks of the Institute for Divorce Financial Analysts™ (IDFA) in the U.S. and/or other countries. The designation of Certified Divorce Financial Analyst® is awarded by IDFA to individuals who successfully complete the training and test requirements set by IDFA.